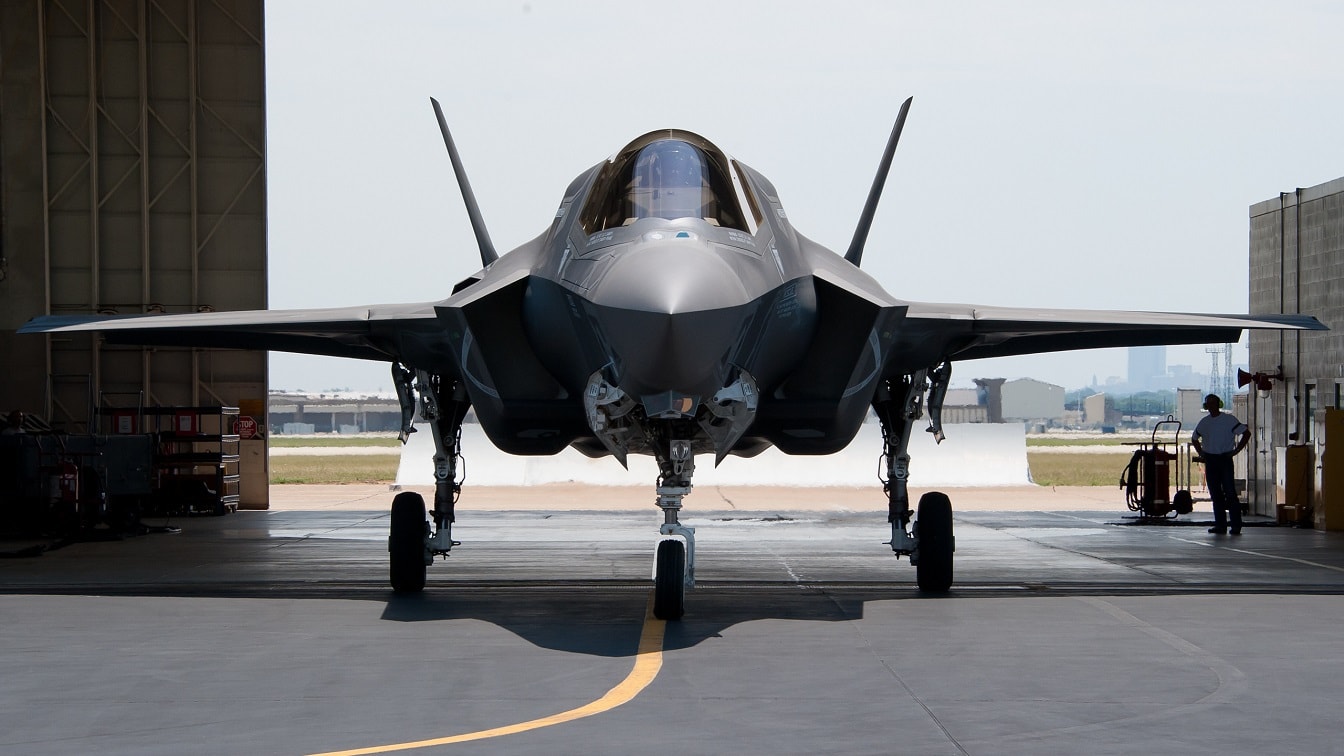 ATEP vs. EEP: The F-35 Engine Controversy
Poor people Lockheed Martin F-35 Lightning II, the 5th generation fighterjust can't seem to avoid controversy even for a fleeting moment. (At least not those in American hands, i.e. the Israeli Air Force is apparently get much better results out of the warbirds.) As if the various startup issues and cost overruns with the warbird weren't bad enough, now there's a bureaucratic turf war brewing over what kind of engine the plane belongs to. Say hello to the F135 EEP vs. ATEP debate.
F135: Original engine for the F-35
This engine controversy was first brought to my attention two months ago by Mr. Travis Korsonfirst vice-president of Madison Strategies LLC. More recently – as it is only two days ago as these words are written – the matter has come to the attention of The Washington Timeslike paper published a guest editorial on the subject written by retired US Navy Captain Scott Gureck, former executive vice president of the American Naval Institute, titled "Navy, Marines Shouldn't Bear Air Force F-35 Engine Replacement Costs." But before we get to the crux of the controversy, a bit of technical background is in order.
The F135 is the original engine of the F-35 jet, developed by the famous Pratt & Whitney Department (originally the independent Pratt & Whitney Aircraft Company, founded in 1925) from Raytheon. The F135 engine has not remained frozen in time, as evidenced by the manufacturer's EEP (Enhanced Engine Package). As the company's official information page notes:
"Pratt & Whitney developed EEP, a block upgrade for the F135, with the goal of providing an affordable, low-risk, and agile path to fielding significant propulsion capability for all F-35 customers. EEP leverages Department of Defense investments in adaptive technology to deliver the advanced capability needed for Block 4 and beyond, while maintaining the commonality of variants and international partnership approach on which the joint program was built. built. This maximizes affordability for all, with EEP generating approximately $40 billion in life-cycle savings over the life of the program… In addition, low technical risk is a must for pilot safety on a single-engine fighter. Based on operational experience, today's F135 is the safest fighter engine ever produced. As a derivative design, EEP relies on the same proven architecture that boasts over one million flight hours of safe and reliable operation so pilots can complete their mission and return home safely.."
ATEP: Fix something that isn't broken?
The EEP improvements, apparently, are not good enough to satisfy some powers that be, including the current Secretary of the Air Force. (SECAF) Frank Kendall. SECAF Kendall and other senior Pentagon officials instead insisted on implementing an entirely new propulsion system known as the the Adaptive Engine Transition Program (AETP). The AETP would essentially be a revival and revamp of a revival of the F-35 reciprocating engine program, which was canceled in 2011 after the bipartisan condemnation of the waste linked to the acquisition of a second engine. To give you an idea of ​​the strength of this bipartisan opposition, both the Department of Defense (DOD) and the administration of both Presidents George W. Bush and Barack Obama repeatedly stated that a second engine was not necessary and did not request funds for its development; Mr. Obama in particular has gone so far as to threaten to veto any budget containing an alternative engine.
The subsequent cancellation of the second F-35 engine ended up saving U.S. taxpayers more than $3 billion, likely the only time in the entire history of the F-35 money pit program where budget restraint and profitability really prevailed.
Yet now Mr. Kendall – who served as Under Secretary of Defense for Acquisition, Technology, and Logistics during the Obama administration – insists on bringing back this second engine, now under the ATEP banner, warning of dire consequences if this agenda is not fulfilled: "If you have several hundred F-35s in your inventory, how many F-35 more Are you willing to give up on getting the new engine? It's an expensive engine. It takes a lot to do development — several billion dollars. So are you willing to have 70 fewer F-35s? to have this engine in the ones you have?
The biggest issue with AETP is compliance and compatibility; it is an Air Force-only system. And Captain (Retired) Gureck has a serious problem with that, as he forcefully explains:
"A major drawback is that it is only possible for the Air Force F-35A used on conventional runways – not the Marine Corps F-35B for vertical and short take-off and landing; not the Navy F-35C used in catapult launches and arrested landings… If the AETP goes into production, with perhaps 70 fewer Air Force F-35s in inventory, the Navy and Marines would have to fly more planes in any fight to make up for the shortfall. to win… Besides the increased combat load, the Navy and Marine Corps should not be forced to pay for an aircraft engine that they cannot use, even indirectly… Bottom line: Adopting an expensive new propulsion system for the Air Force-only, mid-schedule F-35 is costly for all U.S. taxpayers and seems deeply unfair to the Navy and Marine Corps."
Captain Gureck's concerns are understandable, as the USAF ATEP defeats the purpose of a Cut Strike Fighter, whose F-35 was supposed to be in the first place.
Last but not least, there is another problem with the AETP proposal that is raised in the briefing paper that Mr. Korson provided to me: the potential new propulsion system will take at least half a decade, although too long to make an impact and keep up with the ever-changing threat environment.
Again, defeats the purpose.
Christian D. Orr is a former Air Force Security Forces officer, Federal Law Enforcement Officer, and private military contractor (with assignments in Iraq, United Arab Emirates, Kosovo, Japan, Germany and the Pentagon). Chris holds a BA in International Relations from the University of Southern California (USC) and an MA in Intelligence Studies (concentration in Terrorism Studies) from the American Military University (AMU). It was also published in The Daily Torch and The Journal of Intelligence and Cybersecurity. Last but not least, he is a Companion of the Order of United States Naval Order (US). In his spare time, he enjoys shooting, restaurants, cigars, Irish and British pubs, travel, USC Trojans college football, and professional sports in Washington DC.