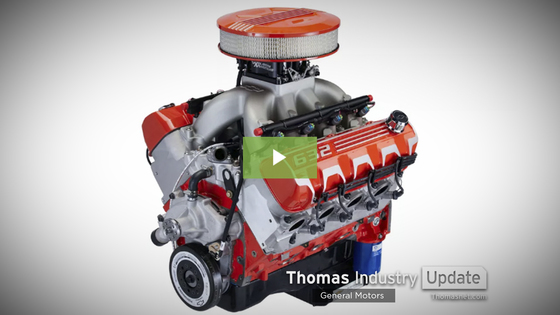 Chevrolet announces biggest, most powerful engine ever
Welcome to Thomas Insights – every day we post the latest news and analysis to keep our readers up to date with what's happening in the industry. Sign up here to receive the best stories of the day straight to your inbox.
General Motors, like other automakers, is dramatically expanding its push towards electric vehicles.
But the Detroit automaker obviously still has enough room for the conventional muscle car engine.
The company's Chevrolet brand has announced a new engine that CNet says is the biggest and most powerful in GM's long history.
Chevrolet's Performance segment stated that the ZZ632 / 1000 box engine is a 632 cubic inch naturally aspirated V8 capable of producing 1,004 horsepower and 876 pound-feet of torque. Officials said it had a peak power of 6,600 rpm, with a recommended maximum of 7,000 rpm.
Chevrolet particularly highlighted the engine's eight-port injectors with CNC-machined high-flow aluminum cylinder heads with symmetrical ports. The heads are named after Ron Sperry, longtime GM powertrain engineer, who designed them to cap off a 50-year career with the automaker.
The manager of GM's performance and racing propulsion team also noted that the engine "delivers incredible power, and it does so with gasoline at the pump."
The automaker will showcase the engine at the Specialty Equipment Market Association show next month in Las Vegas, and Chevrolet Performance dealers will begin deliveries early next year.
The price of the engine was not disclosed, but CNet noted that a slightly smaller GM crate engine was selling for over $ 16,000.
Image Credit: General Motors
Steel and metals supply trends on the rise amid tariff talks
Next story »
More Engineering and Design