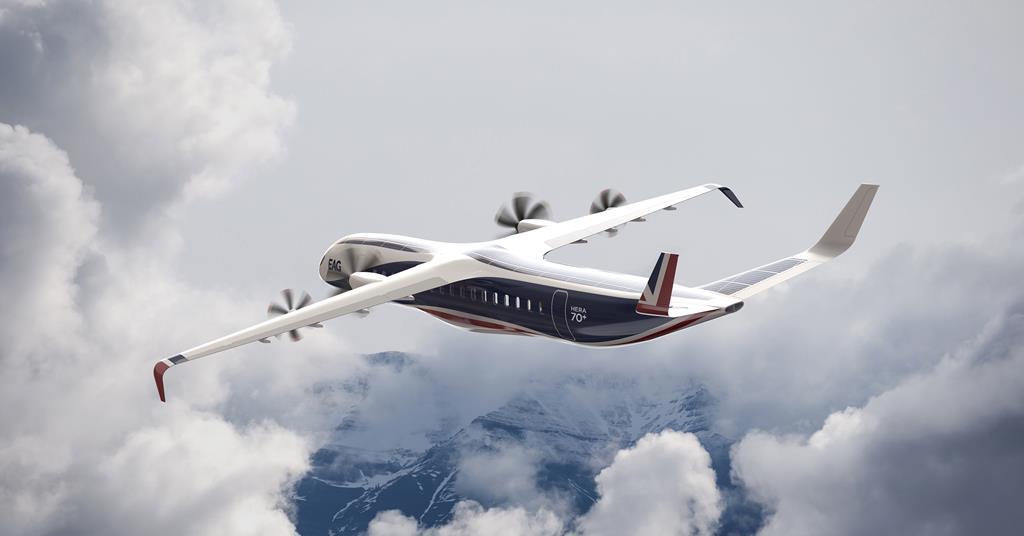 EAG and University of Nottingham Partner to Develop Electric Motors | News
Zero-emission aircraft developer Electric Aviation Group (EAG) will form a joint venture with the University of Nottingham to design a range of electric powertrains.
Called Hydrogen Hybrid Electric Propulsion Systems (H2EPS), the company intends to develop and market a variety of electric powertrain solutions for aerospace and non-aerospace applications, including for EAG's own H2ERA, an aircraft regional hydrogen hybrid-electric with 90 seats.
Although these will cover the kW-MW range and will be both superconducting and non-superconducting designs, H2EPS will initially focus on 2MW class propulsion systems for future hybrid, all-electric and hydrogen-electric aircraft.
The University of Nottingham has already demonstrated propulsion drive systems for aircraft up to 4 MW.
EAG will "provide access to a commercially viable aircraft program and commercial leadership", while the university will provide "cutting-edge expertise, capabilities and experience in electric propulsion research," according to the partners.
However, no timeline for the formation of H2EPS has been revealed.
EAG has already attracted investments from lessor Falko Regional Aircraft and CityJet, in which Falko has a majority stake, for undisclosed amounts. James Greenstreet, Founder and Executive Vice President of Falko, was appointed a non-executive director of EAG in March 2021.