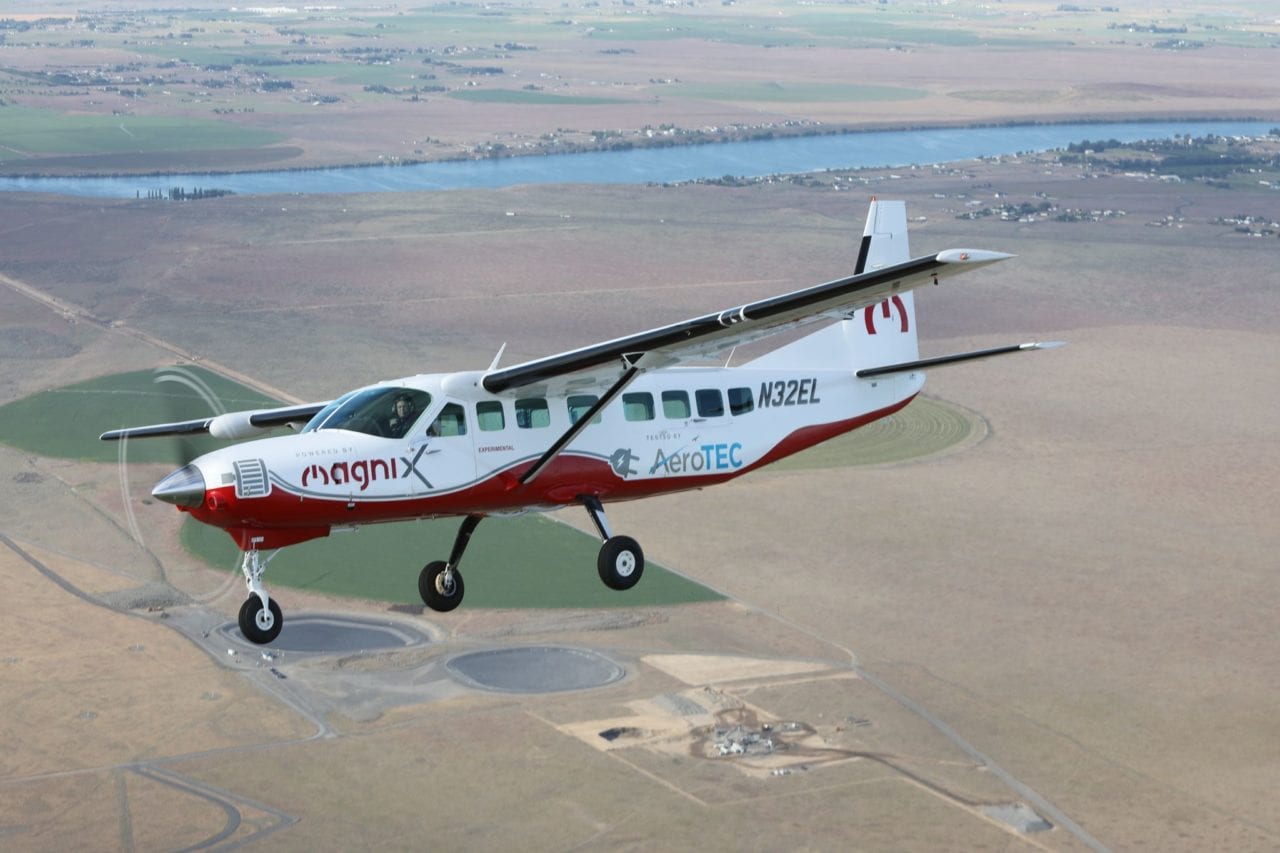 FAA issues special conditions for airworthiness of electric motors
The Federal Aviation Administration has released the final special airworthiness conditions for electric motors created by magniX, the agency said on September 27.
The special conditions, which come into effect on October 27, will take into account the certification of the motors of the magni350 and magni650 models of magniX which use an electric motor, controller and high voltage systems as propulsion systems.
"These engines have a new or unusual design feature compared to the state of the art technology contemplated in the airworthiness standards applicable to aircraft engines," according to the FAA rule. "This design feature is an electric motor, controller, and high voltage systems as the primary source of propulsion for an aircraft. The applicable airworthiness regulations do not contain adequate or appropriate safety standards for this design feature. These Special Conditions contain additional safety standards that the Administrator considers necessary to establish a level of safety equivalent to that established by existing airworthiness standards.
During a panel at the Vertical Flight Society Electric Aircraft Symposium on July 21, Gary Horan, Aerospace Control Systems Specialist at the FAA, spoke about the agencies' work with magniX on this particular condition.
"We are working at the FAA … to get a special condition issued for the first certification project of an electric motor," said Horan. "This special condition is written around a particular company and their product, and to be honest with you, we don't know if they'll be the first to cross the finish line, but, you know, we have had to choose a horse and that's what we did.
MagniX applied for the type certificate in April 2019. The special condition is based on the American Society for Testing and Materials (ASTM) standard and is a mixture of 14 CFR Part 33 standards and special conditions.
The proposed special conditions were published in the Federal Register on November 19, 2020 and received comments from 11 organizations and two individuals, including Wisk Aero (Wisk), Rolls-Royce North America (Rolls-Royce), GE Aviation (GE ), Ampaire Inc. (Ampaire), Textron Aviation (Textron), Associacao Das Industrias Aeroespaciais Do Brasil (AIAB), Safran Electrical & Power (Safran), Airbus Commercial Aircraft (Airbus), magniX USA, Inc. (magniX), Transport Canada Civil Aviation (TCCA) and the European Union Aviation Safety Agency (EASA).
On September 30, magniX was one of two companies, the other being GE Aviation, selected by the National Aeronautics and Space Administration to support its electric powertrain (EPFD) flight demonstration that will rapidly develop technologies for electrified aircraft propulsion (EAP) on the ground and flight demonstrations. The total combined value of the prizes is $ 253.4 million and the work will be carried out over the next five years.
Through the EPFD program, NASA seeks to introduce EAP technologies to U.S. aviation fleets no later than 2035, supporting short-haul and regional commercial air travel, as well as single-aisle seat transport, according to the agency.