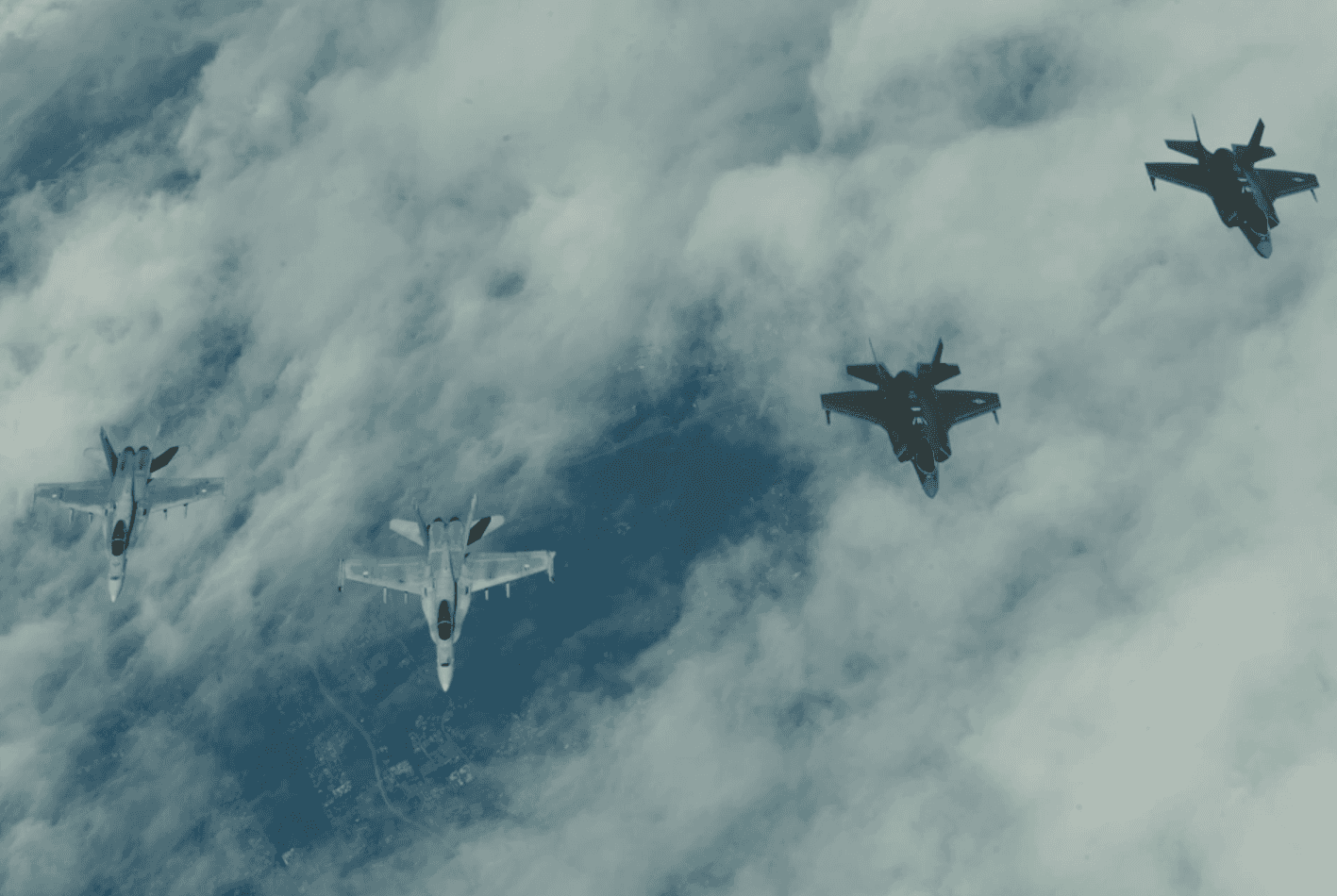 Multi-billion engine deals show Air Force wants to keep three future warplane makers
The Air Force plans to invest billions of dollars to develop new fighter jets — and the military engines to power them — over the next decade.
The plan shows the desire of Air Force leaders to keep its big three aircraft manufacturers – Lockheed Martin, Boeing and Northrop Grumman – as well as engine makers General Electric and Pratt & Whitney, viable to build planes for the years to come.
The five companies received identical contracts on Friday "for technology maturation and risk reduction activities through design, analysis, test bench testing, prototype engine testing and engine systems integration. weapons". The agreements are part of "the execution of the prototype phase of the Next Generation Adaptive Propulsion program and [are] focused on delivering capability enabling propulsion systems for future air dominance platforms and the digital transformation of the propulsion industrial base.
The Next-Generation Adaptive Propulsion effort is expected to produce an engine for what the Air Force calls Next-Generation Air Dominance, or NGAD: a new fighter jet that's been secretly under development for at least the last part of the Obama administration. Air Force leaders in September 2020 revealed that they had secretly built and flown an NGAD prototype.
Because the aircraft were designed using digital computing technology, "we have significant design maturity at our earlier stage, which traditionally would be," said Andrew Hunter, acquisition manager for the aircraft. 'Air Force, during a briefing in June.
But Friday's contracts, which could net each company up to $975 million by 2032, also raise questions about the maturity of the plane, or planes, that have already flown.
Air Force leaders declined to name the company or companies behind the prototype, citing the program's top secret classification.
"Either they made a decision [on a contractor's design], or it's not that advanced or, incredibly, there are three players with an advanced state of maturity," said Richard Aboulafia, managing director of AeroDynamic Advisory, an aerospace consultancy. "Two of them have to be lies – one of them has to be the truth."
In 1996, the Pentagon selected Lockheed Martin and Boeing to build prototypes for what would become the F-35. He awarded Lockheed the F-35 contract in October 2001. The first F-35 didn't fly until 2006, and the first aircraft didn't see combat until 2018.
In late spring of that year, Air Force Secretary Frank Kendall said NGAD was in the engineering acquisition and manufacturing development phase, meaning the aircraft was still under design and not ready for mass production.
In 2020, then-Air Force acquisition manager Will Roper called the prototype "a full-scale flight demonstrator [that] has already flown in the physical world. He said the plane had "broken many records along the way".
As it stands, Lockheed Martin has the only active stealth fighter production line, and Northrop Grumman has the only stealth bomber production line, which its CEO has called a sixth-generation military aircraft. Boeing is making new versions of the F-15 and F/A-18, as well as a new pilot training jet.
In 2019, a senior defense official said the Air Force would buy new F-15s in part to keep two fighter manufacturers viable in the 2020s.
___
© 2022 Government Executive Media Group LLC
Distributed by Tribune Content Agency, LLC.