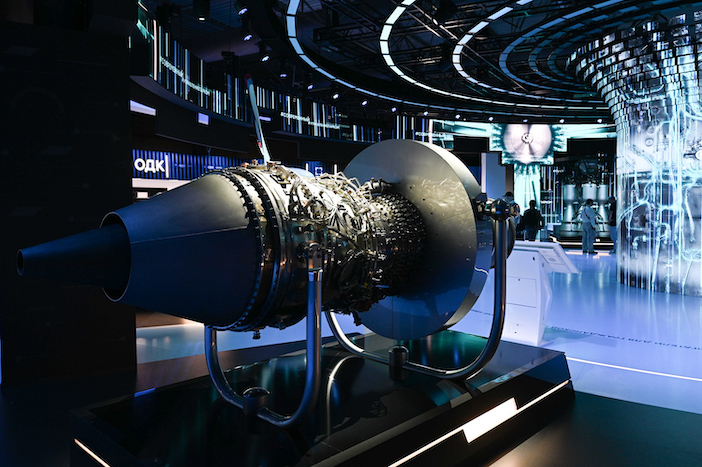 Rostec completes ground testing of second PD-8 engine for SSJ-NEW
Engineers from Rostec United Engine Corporation have successfully completed core testing of a second prototype PD-8 engine core, which will be used on its upcoming SSJ-NEW aircraft.
The SSJ (Sukhoi Superjet) -NEW is a version of the regional jet manufactured by the Russian company Irkut which uses a much higher proportion of domestically produced components than imported ones.
')} // ->
According to some reports, the SSJ-NEW will replace up to 97% of the components imported to Russia to manufacture Superjet 100s with parts of domestic origin. This includes the avionics and the exchange of the PD-8 developed by Rostec for the Powerjet SaM146 turbojet engine, which is the result of a joint venture with the French company Safran which supplies it.
Type certification of the 87 to 98 SSJ-NEW passengers is scheduled for 2023 with first deliveries in 2024.
According to Rostec, the engineering design phase of work on the propulsion system has been completed, work design documentation has been released, and engine prototypes are being manufactured.
The last tests confirmed the correct functioning of the components, the required temperature and pressure parameters and compliance with environmental standards. The next stage of the project is scheduled for early next year and will involve bench testing of the first engine prototype.
The engine core consists of a high pressure compressor, a combustion chamber and a high pressure turbine that drives the propulsion system. Testing of the engine cores is expected to continue with the assembly of the PD-8 prototype.
Vladimir Artyakov, first deputy general manager of Rostec State Corporation, said: "The development of PD-8 is carried out by the method of parallel development of the hot section of the engine and the compressor, which allows the project to be implemented in less time. Rostec State Corporation has already completed testing of the second prototype motor core, which was successful and confirmed the suitability of the technology used. Now, the stage of assembling the PD-8 prototypes has begun, with bench tests scheduled for early 2022,
Yury Shmotin, Deputy General Manager and Chief Designer, UEC, said, "Confirming design solutions at the engine core testing stage is important to the overall PD-8 engine certification work. The plan is to test the engine core on the Aviation Engine Central Institute's altitude test bench under conditions close to actual operation. At the same time, the compressor will be tested as part of a stand-alone unit at CIAM for examination and confirmation of inherent characteristics.