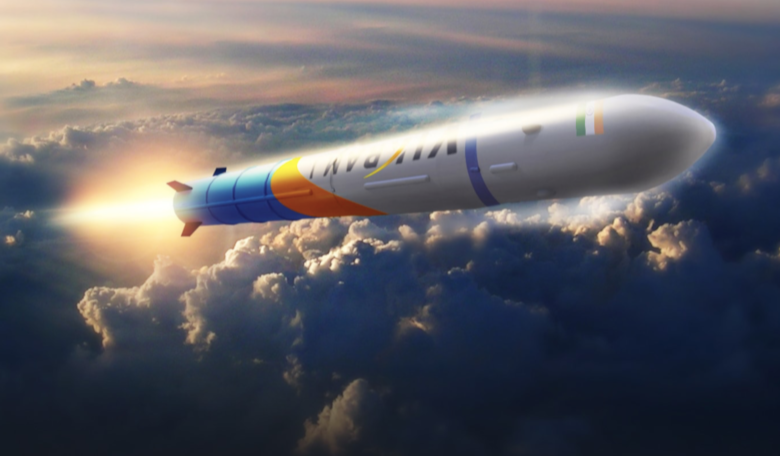 Skyroot successfully tests India's first cryogenic rocket engine
Space startup Skyroot Aerospace announced last week that it had successfully tested Dhawan-1, the first fully cryogenic rocket engine developed by India.
Named after Indian rocket scientist Satish Dhawan, the rocket successfully demonstrates the technology that will power the upper stages of its upcoming Vikram-2 orbital launcher, one of three launchers that Skyroot has designed specifically for the small market. satellites.
Vikram-1 can carry a payload of up to 225 kilograms in a 500 kilometer Sun-synchronous polar orbit (SSPO), or 315 kilograms on a 45-degree tilt in a 500 kilometer low earth orbit (LEO). The largest rocket, Vikram-3, can carry 580 kilograms to SSPO, or 720 kilograms to LEO.
According to the company, all vehicles can be assembled and launched within 72 hours from any launch site.
Dhawan-1's engine was developed using 3D printing technology and is powered by liquid natural gas (LNG), considered the rocket fuel of the future, and liquid oxygen (LoX) – a high performance, inexpensive and clean rocket. fuel, the company said.
"This is a completely 'made in India' cryogenic motor developed using 3D printing with a superalloy, reducing manufacturing time by over 95%," said Pawan Kumar Chandana, co-founder and Managing Director of Skyroot Aerospace. "This test makes us one of the very few companies in the world to have successfully demonstrated this technology. "
A liquid fuel launcher is propelled by burning liquid fuel mixed with an oxidant and although an LNG propulsion system is considered to have inferior performance, it has advantages such as: lower risk of explosion, propellants less expensive and the fuel is less evaporable in space, which means that it is suitable for a vehicle that travels in space for an extended period.
"The complex transients of starting and stopping the engine are perfectly fluid, the combustion was very stable and the pressure was stable. This is a phenomenal achievement of our team and we are proficient in handling two cryogenic fuels, "said V. Gnanagandhi, winner of the Padma Shri Prize and pioneer of cryogenic rocket propulsion in India, who leads the team. cryogenic propulsion plant at Skyroot.
Founded in 2018 by former rocket scientists at ISRO, Skyroot is also said to have signed a launch agreement with satellite supplier Dhruva Space as the company prepares to raise an additional $ 40 million next year to fund its booster development.
The company also raised $ 11 million in July and signed a memorandum of understanding with Precious Payload, a New York-based company that helps organize rocket launches for satellite producers.
Skyroot is now looking to expand its team by hiring Project Management, Aerospace Systems Development, Avionics Integration and Test Engineers, to name a few of the available positions.
"Our team has doubled in 2021 and we are now aiming to further double our strength by 2022," Skyroot Aerospace COO and co-founder Naga Bharath Daka said last month. "After the opening of the space sector to private actors by the government, the Indian space sector is expected to experience exponential growth and offer excellent career opportunities for several engineering fields. "